Shattering the Work-Life Balance Paradox: HBM Exclusive
Can you share your professional background?
My professional background is in public relations. Right after college, I worked for a law firm as a PR manager, and then left to work in consulting for four years. During the financial crisis, my position was eliminated so I started working in PR as a freelancer. After three years, I launched a full-service beauty, fitness, and wellness PR agency – Creative Development Agency – based in New York City.
I am also working a lifestyle tech startup. It's a digital magazine called
TheLABDaily.com
and is geared toward women who are 30+.
How did you launch and grow your first home business?
I launched my first home business (Creative Development Agency) several years ago. I've been lucky enough to grow the revenue well into the six figures based on referrals and by doing a minimal amount of publicity.
What are some of the most effective tips you can give to those looking to start a home-based business?
The keys to becoming a successful home entrepreneur are being organized and having strong time management skills. With unlimited flexibility and freedom, it can be difficult to stay focused and motivated, so keeping a to-do list and a daily schedule are how I function.
You're launching a digital lifestyle magazine. With so many out there now, what makes yours different?
Yes, the women's magazine market is saturated. However, as someone who enjoys reading about a variety of topics, I would often read three to four magazines per day to get my news. That was annoying, and I saw a gap in the market, so I created one magazine with two components: 1) a daily online newsletter (
TheLABDaily.com
) that gives readers the best in fashion, beauty, lifestyle, or business in 300 words or less; and 2) a print version (
Lifestyle and Business
magazine) published biannually which is much more comprehensive. Written in a straightforward tone, the print version offers women 30+ the best in fashion, beauty, lifestyle, wellness, and business.
How do you plan to grow the readership and generate advertisers?
We see dozens of magazines launch and fail every year. To minimize our risk, we are launching the online component first so readers can become familiar with the brand.
Right now, we only have up a landing page where we've been driving traffic from low-level publicity and social media outreach and had over 2,000 people subscribe in about a month. We are launching officially on January 18, 2016 with a large publicity and social media campaign. We estimate to have 5,000 subscribers by the end of February and forecast about subscriber base to increase by 10 percent a month.
As our subscriber base grows, we are hopeful to generate advertisers. Right now, we are only focusing on brand awareness. This will help with the print version launch this May.
What trends in online marketing and public relations do you think we will see in 2016?
The online marketing space is always changing. This year, I think we will see a rise in video advertisements on YouTube.com and Vimeo.com. We've already seen an increasing demand for video content from our PR clients.
Mobile has become more prominent than desktops. We will see more consumers using their smartphones and tablets to shop, so it's critical that any business with a website have it be mobile friendly or they might lose out sales.
Marketing automation will continue to grow. As entrepreneurs launch and grow more businesses, they will need help automating their email, social media, and PPC marketing efforts to help streamline their sales process.
You own two companies and just bought a new home. How do you balance work with life as an entrepreneur?
Work-life balance has always been an issue for me until I bought a house outside of New York City. I've learned not to check emails after 7pm and before 7am – that's family time. If something needs my attention, it can wait until the morning in most cases.
I also have an amazing assistant who keeps things organized, helps with client work, manages some of our marketing, etc. If I didn't have her, then I would work around the clock. At first, I had an issue with delegation, but since I found someone who is smart and hardworking, I trust her to do her job and do it well.
If an entrepreneur is working 60+ hours a week and has the resources, hiring a part time assistant who is capable will make a world of a difference both at work and at home.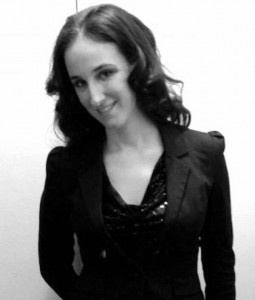 Kristin Marquet is the founder of the tech lifestyle startup, TheLABDaily.com. She has a decade of public relations, branding, and integrated marketing experience in both the non-profit and for-print sectors, and now serves as the Creative Director of Creative Development Agency, a full-service lifestyle public relations in New York City.
With a master's degree in public relations/marketing from New York University, Kristin has also written for several fashion and business magazines, and has also appeared in several media outlets including Entrepreneur, Business Insider, American Express Small Business, and Enterprising Women magazines. She currently writes for Entrepreneur.com. She will be launching the print version of TheLABDaily.com (Lifestyle and Business Magazine) in mid-2016. For more information, please visit TheLABDaily.com and CreativeDevelopmentAgency.com.